1. Gaia Uae Flower Subscription
Gaia UAE is one of the top best flower subscription company in UAE It offers various options for high-quality flower deliveries online on your doorsteps. Gaia provides different types of arrangements, such as mini, mono, grand, and premium to suit different preferences and occasions.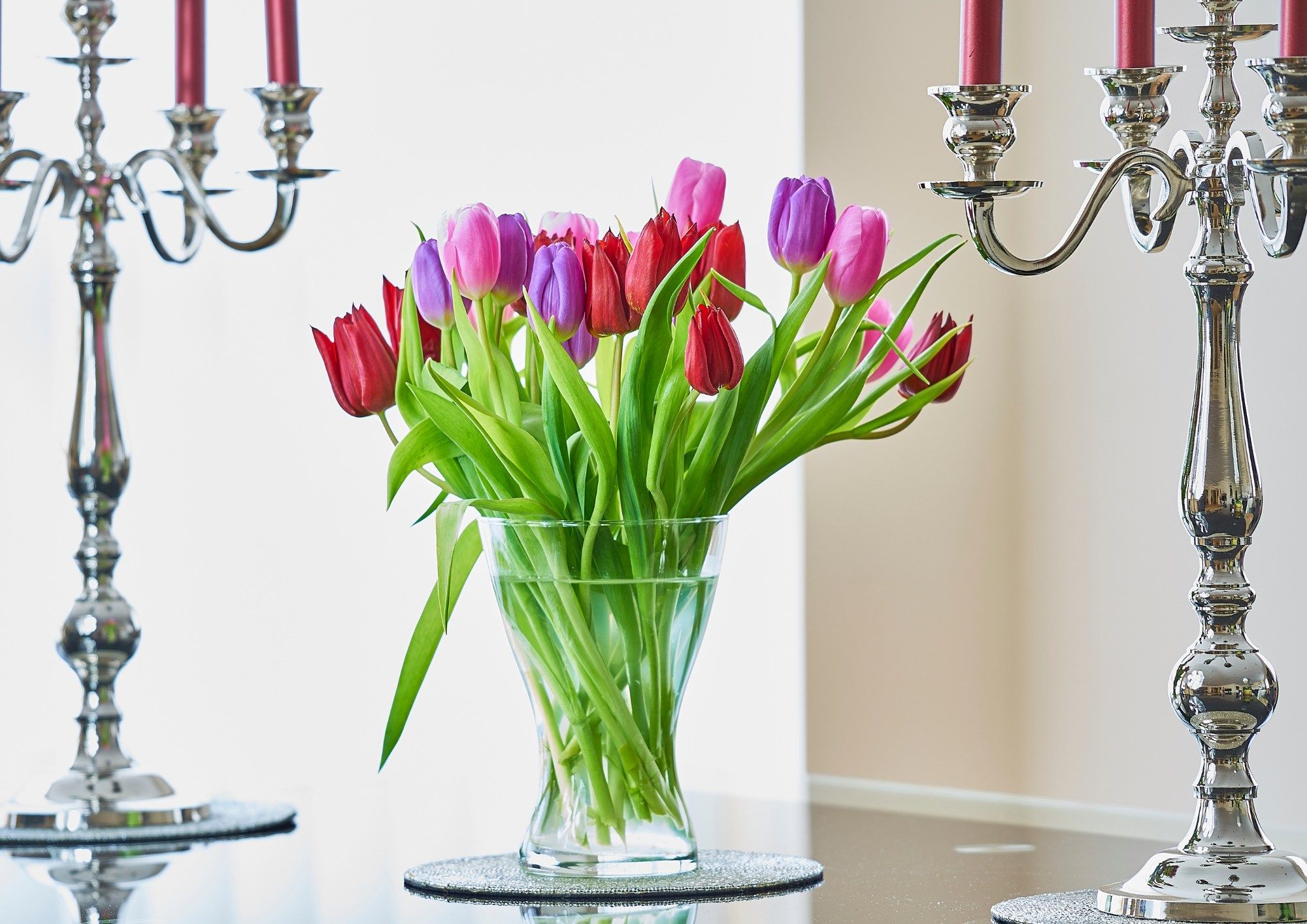 Weekly Flower Subscription: With the weekly subscription, you'll receive fresh flower arrangements 2 times a week.
Monthly Flower Subscription: The monthly flower subscription provides you with beautiful flower arrangements 8 times a month depending on your package.
Mini Flower Arrangements:These arrangements are typically smaller in size but still beautifully designed, making them perfect for smaller spaces or a charming addition to any room.
Mono Flower Arrangements: Gaia provides mono arrangements in our flower subscription service, allowing you to appreciate the beauty of a single bloom.
Grand Weekly Flowers: If you're looking for a more extravagant and luxurious option, Gaia offers grand flower arrangements on a weekly basis. These arrangements are larger in size and often incorporate a variety of flowers, creating a stunning display.
Premium Weekly Flowers: Gaia also offers a premium option for their weekly flower subscription. With the premium subscription, you can expect even more exquisite and high-quality flower arrangements delivered to your doorstep on a weekly basis.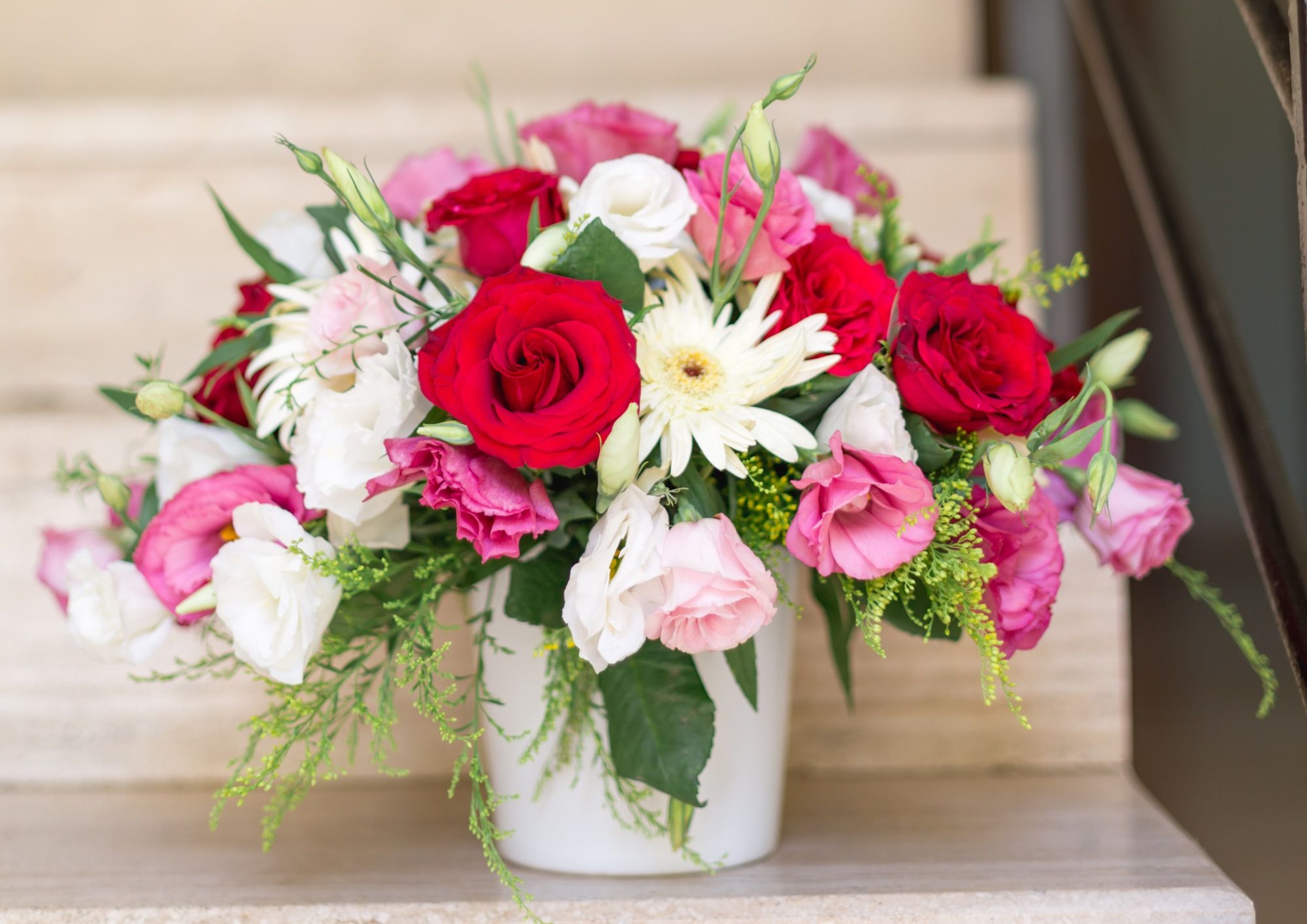 If you want details of pricing and availability visit the gaia subscription page or reach out the customer service directly.
2. Upscale and Posh Flower Subscription
The Upscale and Posh Flower Subscription is a premium floral service that offers exquisite and luxurious flower arrangements delivered directly to your doorstep on a regular basis. It is designed for individuals who appreciate the beauty and elegance of high-end floral designs and desire to add a touch of sophistication to their living or working spaces.
The subscription service offers flexibility in terms of delivery frequency. You can opt for weekly, bi-weekly, or monthly deliveries, depending on your choice. This ensures that your living or working space is always with stunning floral displays that bring a sense of luxury and beauty to your surroundings.
3. Bloombox Flower Subscription
Bloombox Subscription offers a hands-on and interactive floral experience, providing you with the materials, guidance, and freedom to become your own floral designer. It brings the joy of creativity and the beauty of fresh flowers into your home, enabling you to express your unique style and create stunning arrangements that reflect your personality.
The Boombox subscription offers a flexible delivery schedule, allowing you to choose how often you want to receive your flower boxes. You can opt for weekly, bi-weekly, or monthly deliveries, depending on your preference and availability.
4. Fnp. ae
Fnp.ae, also known as Ferns N Petals, offers a delightful Flower Subscription service that caters to individuals who seek convenience, variety, and quality in their floral experiences. Fnp ae is a well-established online floral retailer, known for its wide selection of flowers and exceptional customer service.
With the Fnp.ae Flower Subscription, you can enjoy regular deliveries of fresh and beautiful floral arrangements to your doorstep. The subscription offers flexibility in terms of delivery frequency, allowing you to choose between weekly, bi-weekly, or monthly deliveries based on your choice.
5. Bliss Weekly Subscription
With the Bliss Weekly Flower Subscription, you can expect a stunning assortment of seasonal blooms, thoughtfully arranged by skilled floral designers. Each week, a new bouquet is carefully crafted to showcase a variety of colors, textures, and scents, creating a unique arrangement that is sure to captivate your senses.
The subscription offers flexibility in terms of delivery options, allowing you to choose a preferred day and time that suits your schedule. The flowers are delivered in good packaging to ensure their freshness and beauty.
6. WUD Flower Subscription
WUD Flower Subscription is designed to bring joy and elegance into your life through the power of flowers. Whether you want to enhance your home decor, create a welcoming atmosphere in your office, or surprise a loved one with a thoughtful gift, this subscription service provides a convenient and reliable way to enjoy the beauty of fresh flowers all year round.
7. Plaisircadeaux Flower Subscription
The Plaisircadeaux Flower Subscription provides a personalized and curated floral experience. When you sign up, you have the option to choose the frequency of your flower deliveries, whether it's weekly, bi-weekly, or monthly, depending on your preferences. This flexibility allows you the subscription to fit your lifestyle and ensures a consistent supply of fresh flowers throughout the year.
8. Gorgeous Flower Subscription
Gorgeous Flower Subscription is committed to sustainability and eco-conscious practices. They work closely with trusted growers and suppliers who share their values, ensuring that the flowers are sourced ethically and sustainably.
What sets Gorgeous Flower Subscription apart is its commitment to customization and attention to detail. They take the time to understand your preferences, allowing you to personalize your subscription based on your favorite flower types, colors, and styles. This ensures that each delivery is to your unique taste and complements your living space perfectly.
9. Floward Subscription
Floward is an online flower and gift delivery service based in Kuwait and also delivers in uae. They provide a platform where customers can browse and purchase a wide range of flowers, plants, chocolates, cakes, and other gifts for various occasions. Floward typically offers different subscription plans with varying durations, such as monthly, quarterly, or yearly.
10. Go Flower
Each floral arrangement included in the Flower Subscription is expertly curated by professional florists at Go Flower. They carefully select the freshest seasonal blooms and arrange them in a visually stunning and harmonious way. The arrangements are designed to bring beauty and elegance to any room, whether it's your home, office, or special event.
Go Flower takes pride in its commitment to quality and customer satisfaction. They source their flowers from trusted suppliers and ensure that only the finest blooms are included in their arrangements. This attention to detail ensures that you receive flowers that are vibrant, long-lasting, and full of fragrance.